In the first months of 2023, in Hanoi, VietCycle Joint Stock Company visited and supported health insurance for difficult cases at unofficial collection agents.
Supporting health insurance is one of VietCycle's key activities to take care of health as well as supporting a small part of informal collectors' lives. This is also a communication activity to help collectors know about one of the social security policies that they will benefit in the long run when they are unfortunately ill.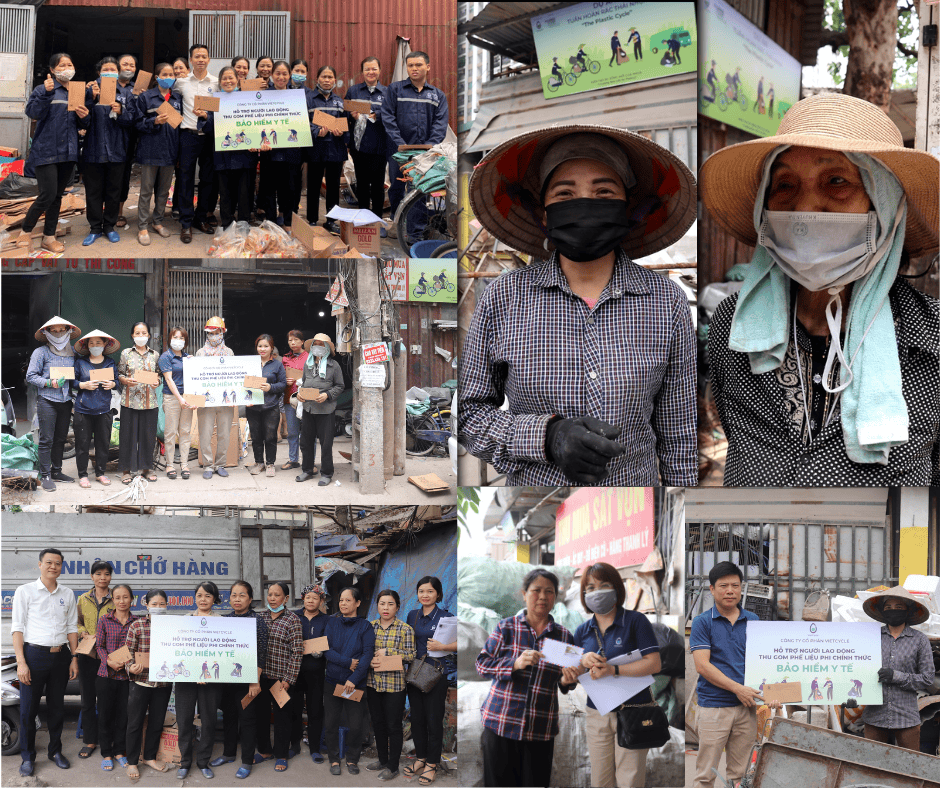 Pictures of collectors receiving money to buy health insurance at unofficial agents
Ms. Vui, 39 years old from Nam Dinh shared: "In the past, I did not think of being sick. If you do this job, you must use all your strength and effort to build it as it is now. But from the moment this hand hurt and went in and out of the hospital, I realized how important health insurance is and how valuable support is. Thank you for your attention and companionship with the collector sisters. I hope more people know and get support to buy insurance before they get sick."
Thiep, 65 years old from Hai Duong, shared: "I have had dialysis and heart disease for many years. 12 times a month in and out of Bach Mai hospital, I can't do anything, so I take advantage of picking up more scraps to sell here. It's been 14 years since I went to pick up scraps, but in recent years, I have only seen a company interested in giving gifts, asking questions about our lives and even providing support. So precious."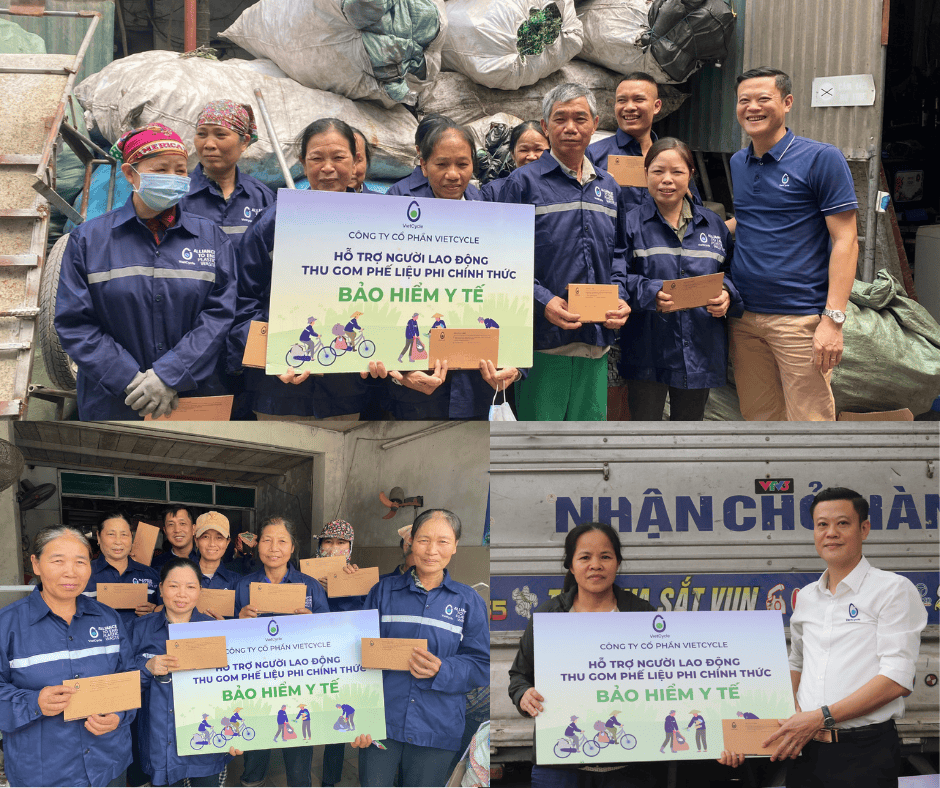 Pictures of collectors receiving money to buy health insurance at unofficial agents
The 3-year journey of building and accompanying VCC's informal collection network has been and will be continued to develop with much support from domestic and foreign communities/partners. We would like to thank the Alliance to End Plastic Waste (AEPW) for accompanying and supporting this activity.
#VietCycle #AEPW #hotroBHYT #supportHealthInsurance #nguoithugomphichinhthuc #wastepicker